DATE:

AUTHOR:

The Vowel Team

RELATED ROADMAP ITEMS:
🚀 New
🗓 Meeting Management
📈 Insights
Alpha launch: Vowel AI (Automated Meeting Summaries)
DATE:
AUTHOR: The Vowel Team
Big news: We've launched Automated Meeting Summaries in private alpha! This feature brings the power of AI (and GPT-3) into your Vowel workspace to save you time and keep everyone on the same page after a meeting ends.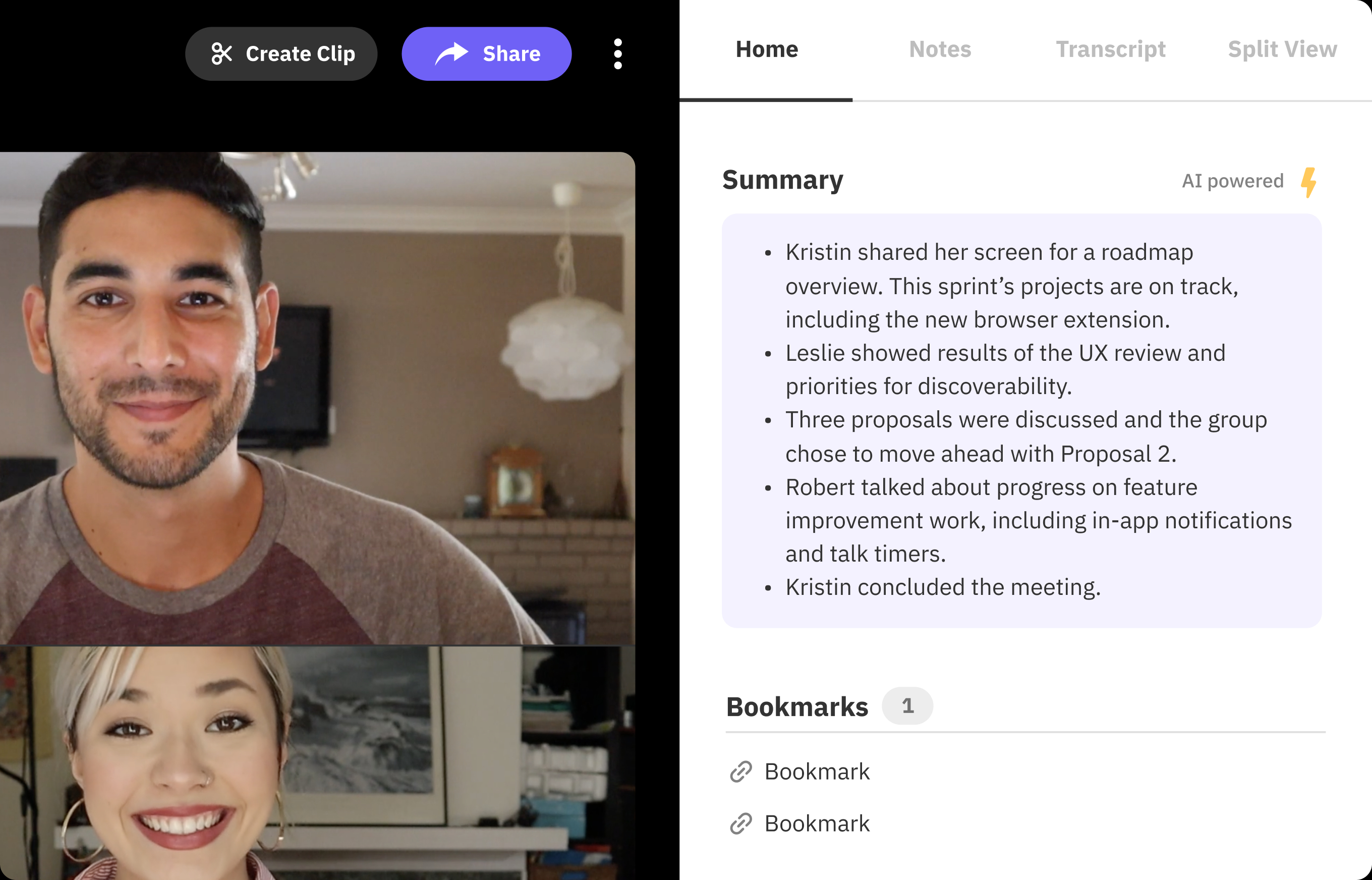 How does it work? 
After your meeting is over, the AI will process your meeting recordings and extract key topics. It will then generate a detailed summary you'll see instantly from the Home tab of your recording.
The private alpha of Automated Meeting Summaries is only accessible via waitlist — sign up here. You can also watch a demo on Twitter here.