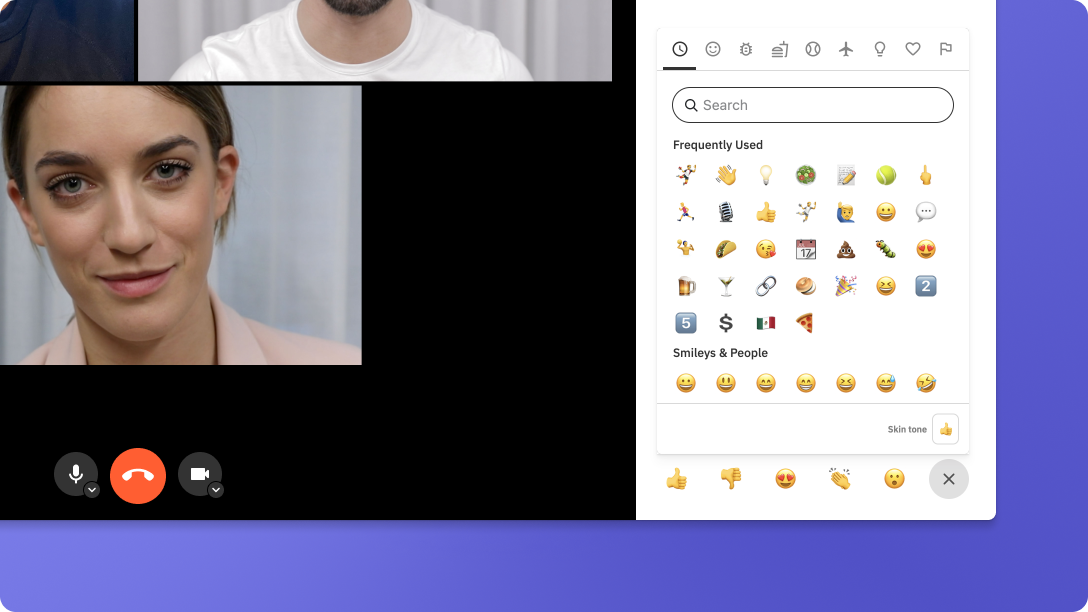 DATE:

AUTHOR:

The Vowel Team

RELATED ROADMAP ITEMS:
DATE:
AUTHOR: The Vowel Team
Wow — you all sure got a lot of mileage out of the first 6 emoji reactions we shipped. This feature was so popular that we've added an emoji picker, so you can choose the perfect reaction for any situation.
Protip: Use keyboard shortcuts (i.e. ⌘1 for 👍; ⌘3 for 😍) to respond in the moment to great ideas and comments.