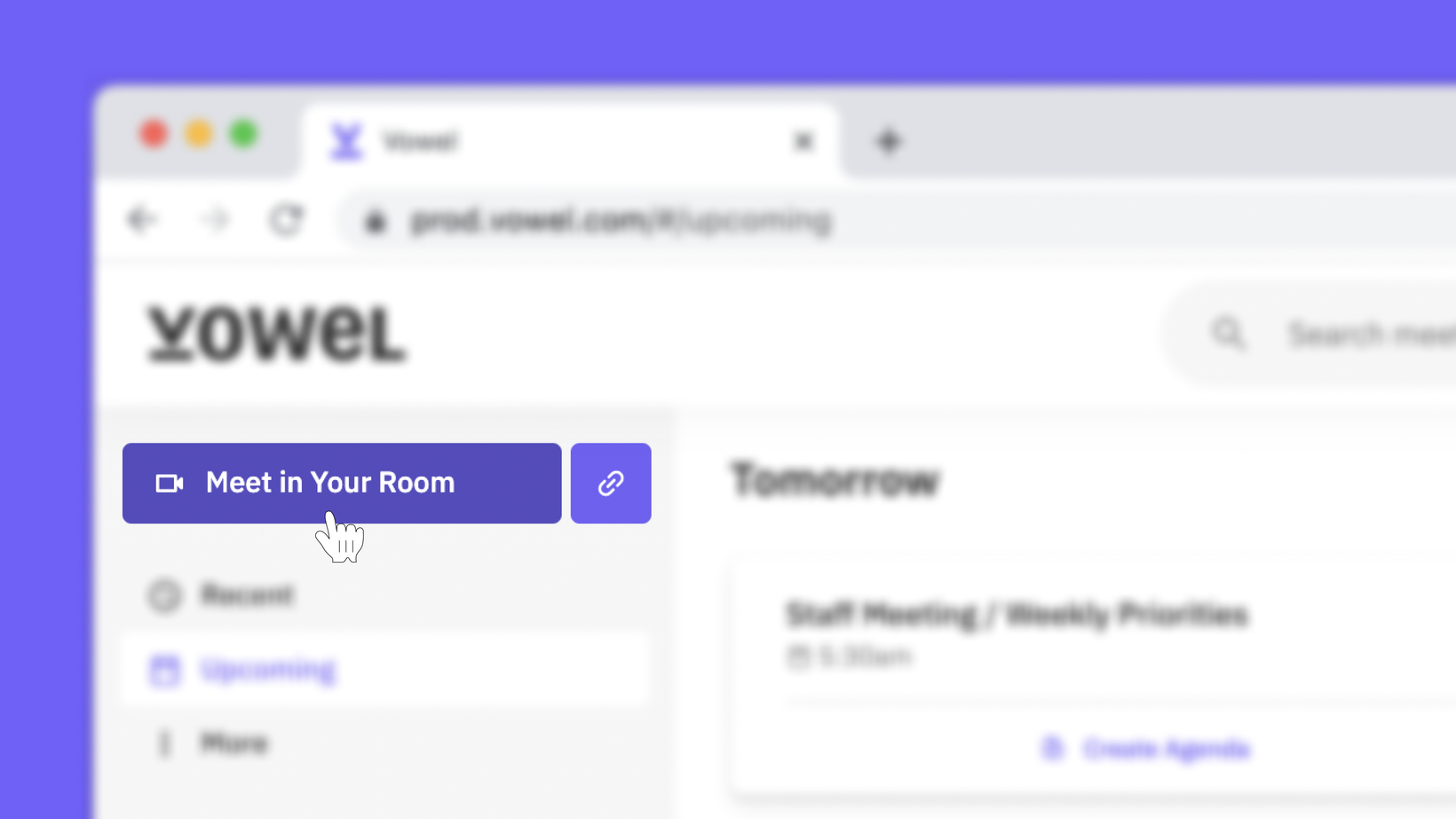 DATE:

AUTHOR:

The Vowel Team

RELATED ROADMAP ITEMS:
🚀 New
🗓 Meeting Management
🛋 Meet in your own Personal Room
DATE:
AUTHOR: The Vowel Team
Every member of a Vowel Workspace now gets their own Personal Room to host instant and schedule future meetings.
🔗 Your Room, your link
Perfect for 1:1's and quick syncs, Personal Room's have a unique link you can add to any calendar event.

🗓 Connect your Personal Room to Calendly
If you're using Calendly, just add your Personal Room's link as a Custom Location for each of the Event Types you would like to host in your Personal Room.
🤝 Control who can join meetings, and when
For meetings on your calendar, where the event location is set to a Personal Room, invited Workspace Members and Guests can join instantly once the meeting has been started by the Room Owner. Anyone who turns up that Vowel cannot recognize as being invited will need to Request to join.
For full details on Personal Rooms and how they work, see here.