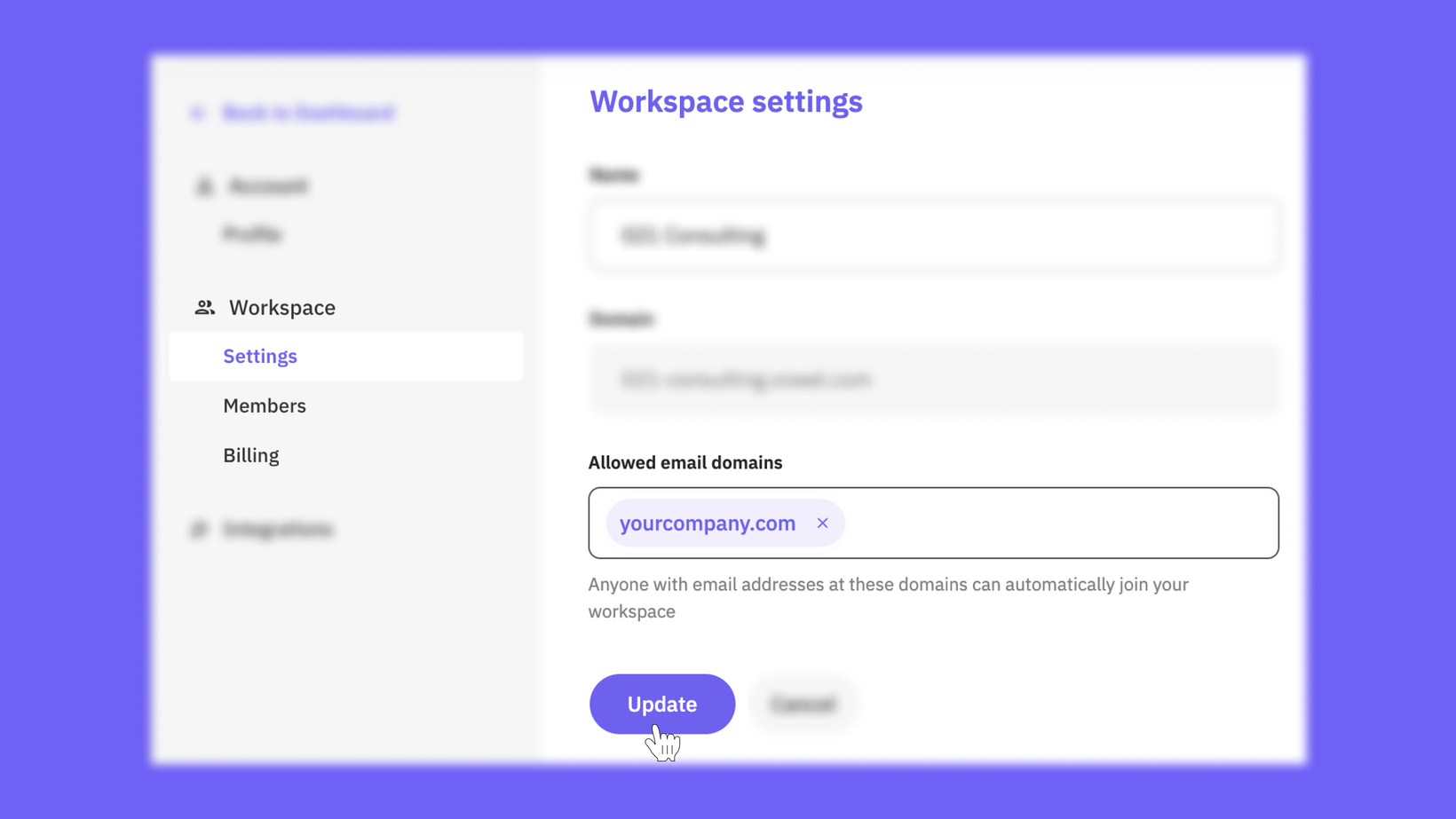 DATE:

AUTHOR:

The Vowel Team
📄 Auto-approve new Members
DATE:
AUTHOR: The Vowel Team
To reduce the chance of unnecessary Workspaces being created, and to lessen the workload for Admins, you can now specify a set of allowed email domains in your Workspace Settings. Once set, anyone with an email address from a trusted domain will have the option to join your Workspace when they sign into Vowel.
🔗 Prefer to invite? We have a new link for that.
We've also added a new Invite link that you can put anywhere or send to anyone – it never expires, but you can always rest it if needed.
For full details on how to add members to your Workspace, see here.